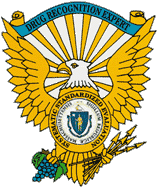 Massachusetts Drug Evaluation and Classification Program
Below is the link for detailed information on the Drug Recogntion Expert Schools. There is an overview of the DRE Program, a detailed DRE School announcement, and an application for the below listed DRE Schools. The next schools are scheduled for:


The DRE School in scheduled for October 1 - 11, 2019 has been POSTPONED due to lack of funding.

The next DRE School will be rescheduled in the near future.

The following are prerequisites for entry into the DRE School:
Full Time Police Officer; SFST certification: Experience in OUI investigations; Classroom ARIDE completion; Experience testifying in court in OUI Trials.
Massachusetts officers MUST also register in the MPTC ACADIS Portal
DRE SCHOOL FORMS
---
---








Back Home



This page was updated 08-01-19
Copyright © 2019 DJD