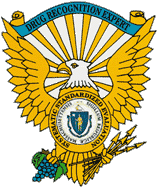 Massachusetts
Drug Recognition Expert
Association
LINKS
---
These links are provided for access to additional information on issues related to drug abuse and impaired driving. The MAssachusetts DRE Program does not necessarily agree with all of the information in these sites. We do not endorse any products that are promoted or sold through these sites, nor do we attest to the accuracy of any information found in these sites. Some of these sites may contain non-scientific information and anecdotal accounts from drug users. Others are maintained by organizations which advocate the legalization of drugs and drug use.
---
A summary of the latest medical news and guides to previous literatures and medical journals.
This government sponsored site allows you to directly access the text of all California legal statutes, including the Vehicle Code, Penal Code, Business and Professions Code, Health and Safety Code and Harbors and Navigation Code.
This is an excellent site listing various rehab centers offer treatment programs for people who are ready to stop using.
Lots of links to law enforcement related sites, from Professor Cecil Greek at Florida State University.
National web site promoting "safe drug use". A fairly good Ecstacy source, although much is anecdotal.
Web site promoting "safe drug use". A good source for drug information. This is the site most users and newbies will check. Some information here is anecdotal.Please do NOT believe everything you read here.
We added this one because we are the POLICE and in an emergency you might be looking here.
Information on health issue and related research.
Information on training in Driving Under the Influence and DRE. The Institute of Police Technology and Management (IPTM), University of North Florida, was established in January 1980 for the purpose of providing management, traffic and specialty training to municipal, county, state and federal law enforcement officers. Since its establishment, the institute's role in the police community has expanded to include the publishing of texts and serving as management consultants to police organizations throughout the world. IPTM trains annually more than 12,000 civilian and military law enforcement personnel throughout the United States and abroad.
The International Association of Chiefs of Police is the world's oldest and largest nonprofit membership organization of police executives, with over 16,000 members in over 100 different countries. IACP's leadership consists of the operating chief executives of international, federal, state and local agencies of all sizes. The IACP is the certifying agency for the Drug Evaluation and Classification Program.
The Indiana Prevention Resource Center at Indiana University is a statewide clearinghouse for prevention technical assistance and information about alcohol, tobacco, and other drugs for the State of Indiana. It is Indiana's officially designated RADAR Network (Regional Alcohol and Drug Awareness Resource Network) State Center. They have links to other web sites and offer technical information about drug and alcohol abuse.
An excellent source on illicit and licit drugs. "Trip reports", drug recipes, drug info, and other useful information. THIS IS A PRO DRUG USE SITE. Most information found here is anecdotal.
Mothers Against Drunk Driving. MADD is not a crusade against alcohol consumption. Their focus is to look for effective solutions to the drunk driving and underage drinking problems, while supporting those who have already experienced the pain of these senseless crimes.
This site contains links to medical related resources in the web. Use their MedSurf Links or Keyword Search Box features on the menu bar to find thousands of links on almost every health and medical topic.
Fully indexed medical information. For the past three years, they have featured the 16th edition of The Merck Manual of Diagnosis and Therapy. We have provided the Internet version of this valued publication free of charge as an educational and informational resource for Internet users around the world.
This is an organization that supports the legal use of marijuana and psychedelic drugs. WE MAY NOT AGREE WITH THIS, but offer it as an information source.
A good national database on crime statistics. The National Criminal Justice Reference Service (NCJRS) is one of the most extensive sources of information on criminal and juvenile justice in the world, providing services to an international community of policymakers and professionals. NCJRS is a collection of clearinghouses supporting all bureaus of the U.S. Department of Justice, Office of Justice Programs: the National Institute of Justice, the Office of Juvenile Justice and Delinquency Prevention, the Bureau of Justice Statistics, the Bureau of Justice Assistance, the Office for Victims of Crime, and the OJP Program Offices. It also supports the Office of National Drug Control Policy.
NHTSA has a wealth of information on traffic safety issues. It includes easy access to research on alcohol and drug- impaired driving, the fatigued driver, and much more. NHTSA is responsible for reducing deaths, injuries and economic losses resulting from motor vehicle crashes. This is accomplished by setting and enforcing safety performance standards for motor vehicles and items of motor vehicle equipment, and through grants to state and local governments. The complex relationship between a motor vehicle and its driver is of major interest. Factors influencing this relationship include the driver's physical and mental abilities and driving experience, the nature of driving, the responsiveness of the motor vehicle and its components to the driver's demands, and environmental conditions.
Another resource for alcohol abuse and DWI studies. In 1970, the United States Congress recognized alcohol abuse and alcoholism as major public health problems and created the National Institute on Alcohol Abuse and Alcoholism (NIAAA) to combat them. Since then, NIAAA, and the alcohol researchers whom it supports, have made a concerted effort to discover the causes and develop prevention measures and treatments for alcohol-related problems, problems which annually cost this country tens of thousands of lives and billions of dollars.
A good source of information on drug abuse and drug use trends. They fund formal studies, the results are posted on line at this site (NIDA Monographs).
This is a link to the Justice Technology Information Network. They are a gateway for information for law enforcement, corrections and criminal justice technology information.
The National Safety Council is a non-profit non- governmental organization that promotes safety. They have up-to-date statistics and information on traffic collisions and related issues. The National Safety Council has been working for generations to protect lives and promote health with innovative programs. They are a nonprofit, nongovernmental, international public service organization dedicated to improving the safety, health and environmental well-being of all people.
Lots of links to law enforcement pages.
This is a good internet drug index search engine. RxList is a free service to the internet community. The RxList database consists primarily of products currently on the US market or close to approval. Every attempt has been made to assure the accuracy of RxList.
Recent news in science and health - with indexes. Public interest in science has a long history, and SCIENCE NEWS has played a major role in promoting and feeding this fascination for more than 70 years. The weekly magazine debuted on March 13, 1922, under the name SCIENCE NEWS-LETTER. This on line version dates back to 1994.
Periodic surveys on drug use incidence.
A good source on nation-wide crime and arrest statistics.
You can check this one out for recent drug seizures and drug use information.
A very comprehensive listing of statistics maintained by the Federal Government. More than 70 agencies in the United States Federal Government produce statistics of interest to the public. The Federal Interagency Council on Statistical Policy maintains this site to provide easy access to the full range of statistics and information produced by these agencies for public use.
---
If you have browsed through additional resources that you think we might like in our library,
please leave us a note in our e-mail.
---
Mass.DRE Home Page
This page was updated 12-01-11
Copyright © 2011 Mass. DRE Association