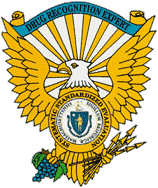 Massachusetts Drug Evaluation and Classification Program
Below is the link for detailed information on the Drug Recogntion Expert Schools. There is an overview of the DRE Program, a detailed DRE School announcement, and an application for the below listed DRE Schools. The next schools are scheduled for:


The next DRE School in Massachusetts will be held March 6 - 16, 2017 in Franklin, MA.

The deadline for this school has passed. No further applications will be accepted.

Another DRE School is scheduled for June 19 - 29, 2017 - Location To Be Determined.



DRE SCHOOL FORMS
---
---








Back Home



This page was updated 12-01-16
Copyright © 2014 DJD